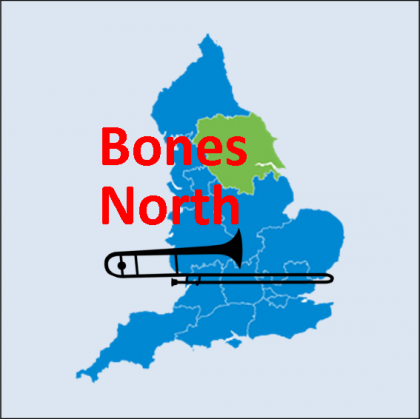 Bones North Trombone Ensemble are having a blow/rehearsal session on Sunday, 27th November 2016 (2pm for approx 2 hours).We will be directed by Frank Mathison the well known ex LSO Principal Bass Trombone.We have a varied library of music including original arrangements etc.
We currently have vacancies for both tenor and bass trombone players due to players moving from the Yorkshire Area or going to music college etc.
All welcome, you must read tenor and bass clef. Why not give us a try?
For further details please pm me or email:brassmattaz@gmail.com
Thank you for your interest.
Steve Ford
Venue: Clifton and Lightcliffe Bandroom, Birkhouse Road, Bailiff Bridge, Brighouse, West Yorkshire, HD6 4EW. Sunday, 27th November (2pm for approx 2 hours).
Last edited: